How to Get an 800 Credit Score (Infographic)
BREAKING NEWS: After a 10 year, exhaustive *study researching and interviewing 2000+ credit experts from all over the world, we at Credit Knocks have uncovered the previously hidden secret to growing your credit score to 800 and beyond.
Shout out to our professional design team for the detailed infographic.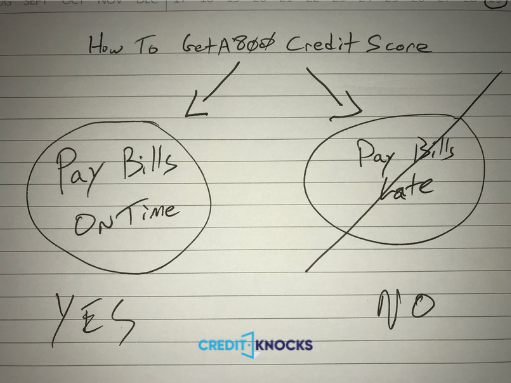 The personal finance community was in an uproar over the landmark study.
We've been contacted for interviews by Nerd Wallet, Yahoo Finance, and Forbes.
Even *Dave Ramsey got in on the sharing:
Credit repair specialists at Lexington Law were unavailable for comment on the landmark study.
*This is part of our satire in finance series. Not to be taken literally. Dave Ramsey tweet generated by Prankmenot.com.
Improve Your Credit Score!
​Join thousands who have boosted their score fast.
​​​Credit Improvement ​Tools Customized for You
​​Fast-working, proven tools to improve your credit


​The same tools that raised Credit Knocks' own, Mark Huntley's credit, by 180 points


​Get a custom solution that works for you

​Let Us Match You to the Best Credit ​Boosting Tool